A western game meets eastern culture with Abu Dhabi golf that has firmly asserted itself as a golf destination to be respected. Blessed with hundreds of islands that make up the UAE capital, golf in Abu Dhabi has taken full advantage of the many kilometers of ocean-front property to build a lasting golf legacy. With a slow and steady approach to Abu Dhabi golf course development led by the Tourism Development and Investment Corporation, Abu Dhabi has not sacrificed its distinctively Arab city feel just for the sake of the next big golf development.
Instead, many of the leading golf Abu Dhabi layouts front the ocean with the housing and resort components of a project situated on the periphery. This ensures unencumbered views of scenery and natural surroundings rather than a continuous meander through housing subdivisions that you see with golf courses elsewhere in the world.
The golf courses in Abu Dhabi now host two major professional events, namely the European Tour's Abu Dhabi HSBC Golf Championship at Abu Dhabi Golf Club and the 2016 launch of the Fatima Bint Mubarak Ladies Open at Saadiyat Beach Golf Club. The events bookend the annual calendar taking place in January and November each year that have been the catalyst for the golf in Abu Dhabi initiative focused on increasing inbound tourism to the Emirate.
With a national airline in Etihad and numerous hotels ready to welcome visitors to golf Abu Dhabi, top professionals have given it their stamp of approval – many of which winter in the Emirate. A laid back and welcoming city waits where you can take in the authentic feel of Emirati culture with all the special touches and luxuries you would expect.
Accolades have begun to pour in with Abu Dhabi golf winning the Newcomer Destination of the Year award in 2012 by IAGTO, and now Yas Links cracking the Top 50 with a current 46th ranking in Golf Digest's World's 100 Greatest courses. The Abu Dhabi HSBC Golf Championship has also continuously won best sporting event in the Middle East by Sport360, reaffirmed with glowing feedback European Tour players bestow on the Championship when benchmarked against other leading tournaments.
The city has also placed a significant emphasis on top designers that have shaped the course layouts, choosing names like Gary Player, Kyle Philips, and Peter Harradine to lead the projects of Saadiyat Beach, Yas Links, and Abu Dhabi Golf Club, respectively. Once the sun goes down, Abu Dhabi golf offers you the ability to play holes under the floodlights at Abu Dhabi City Golf Club. This course provides an excellent community atmosphere feel and is a great start for any beginner or business person looking to sneak in a few holes of golf after a hard day of work.
When playing a round at either Saadiyat Beach Golf Club or Yas Links, make sure you combine your Abu Dhabi golf experience with some fun in the sun. Saadiyat Island offers a host of upscale activities, like an afternoon relaxing at the Monte Carlo Beach Club. The busy day and night venue provides spectacular views of the Gulf's glittering blue waters fringed by pristine white sands where you can enjoy a sundowner. Yas Links is situated on Yas Island, where golf in Abu Dhabi can be mixed with a fun few hours visiting the Ferrari World Abu Dhabi amusement park.
With such a variation of world-class golf courses and other activities, Abu Dhabi golf should be experienced by every passionate golfer and fan of attending professional tour events.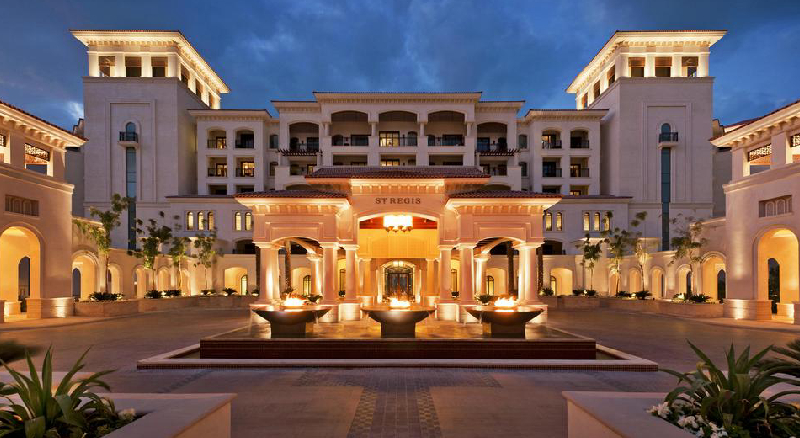 The St. Regis Saadiyat Island Resort
Worldwide
Abu Dhabi
Abu Dhabi
Offering direct access to its private beach on Saadiyat Island, this 5-star resort offers free WiFi and rooms with a private balcony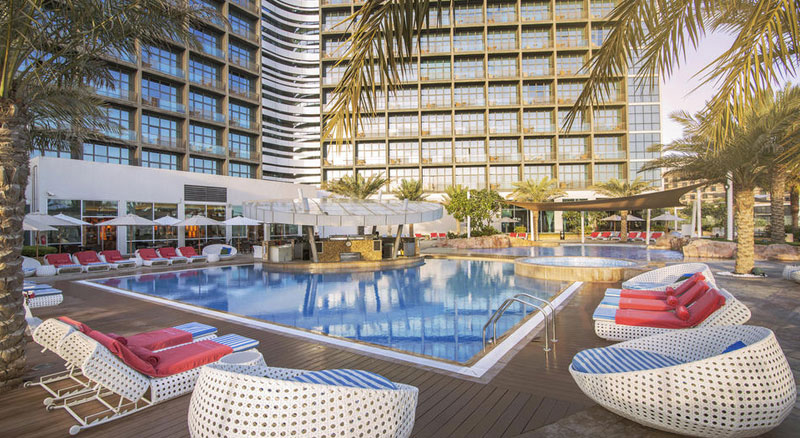 Yas Island Rotana
Worldwide
Abu Dhabi
Yas Island Rotana is conveniently located on spectacular Yas Island, a breathtaking, destination that is sure to exceed your expectations.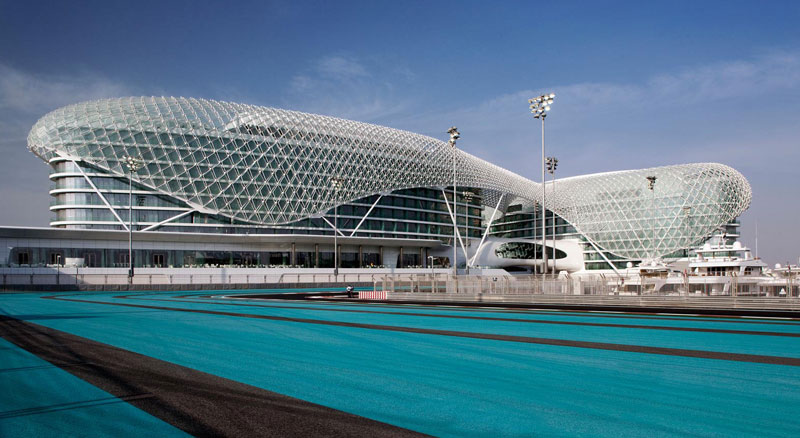 Yas Viceroy Abu Dhabi
Worldwide
Abu Dhabi
The spectacular hotel represents sleek architecture in Abu Dhabi.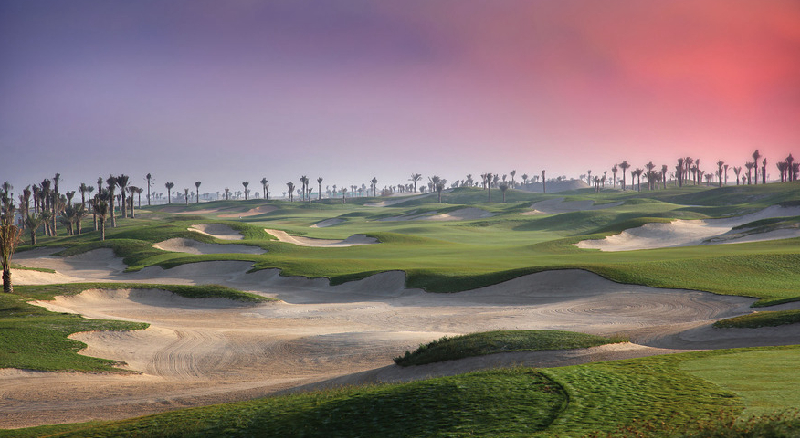 Saadiyat Beach Golf Club
Abu Dhabi
Abu Dhabi
The course allows golfers to experience the unique addition of local wildlife of the area, including strolling mountain gazelles, dolphins and the protected hawksbill turtles.

.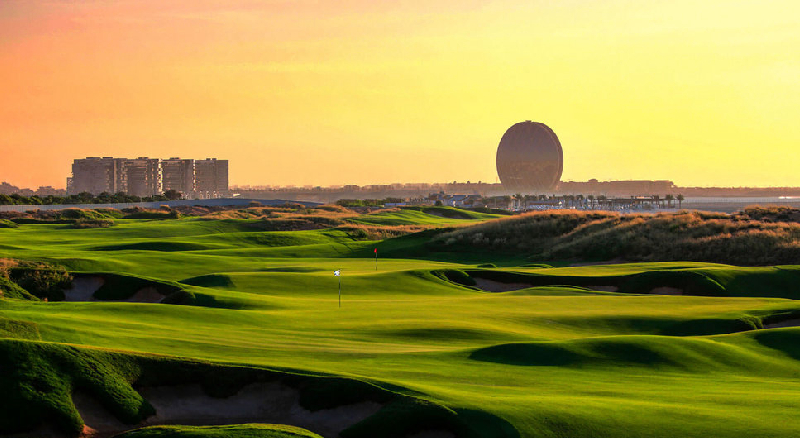 Yas Links
Abu Dhabi
Abu Dhabi
The first designed by Kyle Phillips, one of the world's leading golf course designers.

.